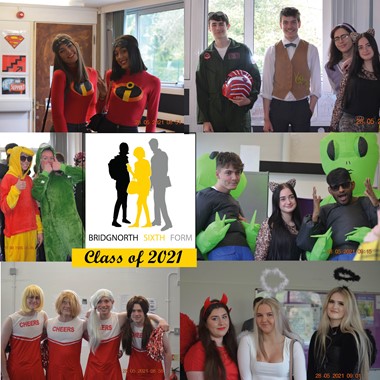 Goodbye Year 13 Class of 2021
Friday marked the Year 13 leavers day, as their two years with us came to an end.
The Year 13's organised their own fancy dress day to mark the end of term, and the end of their two years with us. For some Oldbury students, it marked the end of 7 years with us!
Head of Sixth Form Mrs Bishell and Director of Sixth Form Tom Williams congratulate them on their hard work over the past two years, especially during such unprecedented times. We wish them all the very best for their future. 
Date Published: 11 Jun 2021